Moms in Recovery: How to Overcome Shame and Repair Relationships
May 5, 2021
For anyone who has struggled with addiction, wrestling with feelings of shame over the past is often part of the journey. And for moms in recovery, there's an added layer of guilt that can be particularly overwhelming as they process how their substance use disorder or other addictions have affected their relationships with their children.
Rebuilding what's been broken between mother and child — or children — may feel like an impossible, pie-in-the-sky dream that's only achievable for some people. Maybe you believe too much time has passed, or your situation is somehow worse than others you've heard about. Whatever the case may be, there are tangible ways for these relationships to be repaired. What's in disarray now doesn't have to remain that way moving forward.
Be Patient
It's no secret that life isn't like a sitcom where peace between family members is magically achieved in 30 minutes. But the good news is "children, by their nature, want to love their parents. That longing never leaves," according to Constance Scharff, PhD, a professor specializing in addiction issues.
What's in disarray now doesn't have to remain that way moving forward.
Like anything worth pursuing in life, however, patience is key. And apologies need to be made authentically, owned, and lived up to. It's not enough to simply say, "it won't happen again" (especially if that's something they've heard before). But trust can be rebuilt by proving that with your actions. Simply continue to do the right thing, whether your child responds positively or not.
Ultimately, that's where patience enters the picture again. You don't have any control over how long a child's healing process will take as no two children are alike. They may forgive immediately, or it may take time. They may want to watch to see how you behave over a period of time. The important thing is remaining hopeful, continuing to prioritize your sobriety, and keeping your promises, thereby establishing your trustworthiness.
Be Intentional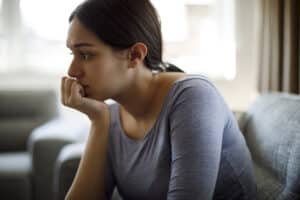 All good relationships take work. In one that's fractured, making an effort is even more important. Those wounds won't heal all by themselves, but there are resources available for family members. Taking it a step further, research in Parenting Montana emphasizes how important intentionality is in establishing safety, stability, and nurturing in parent-child relationships. In addition to staying present and involved in your child's life, being consistent with predictable rules and expectations helps to foster a feeling of warmth, trust, and safety after the unpredictable behavior that often accompanies addiction.
Being open and honest about your struggles in an age-appropriate way, along with establishing boundaries that never put an undue burden on your child, is paramount in rebuilding trust as well.
Using an intentional approach also means listening to your child without judgment or attempting to justify your efforts by emphasizing how hard you're "trying." It's also important to acknowledge the validity of their feelings and assure them they can always talk to you about their hurt and frustrations along the way. You aren't always going to get everything right, but your children should feel like they can dialogue with you about anything that concerns them along the way.
Be Available
Active addiction is time-consuming. Recovery also requires an investment of time and resources. The same goes for relationships, especially with children where quality time is essential.
If you haven't yet addressed your addiction or mental health issues, it's never too late.
While it might be tempting to shower your kids with gifts to make up for lost time, you can't fast-forward through the process. Children remember the time you spend with them. It doesn't need to be a huge family camping adventure or a pricey trip to The Wizarding World of Harry Potter. A trip to the movies, pursuing a hobby your child is interested in, or enjoying a picnic at a local park can all foster connection. Of course, there will be bumps in the road, but just keep reminding yourself that it's all part of the healing process. This together time might even provide an opportunity to talk about something you haven't been able to discuss openly before.
Forging Forward with Hope
Relationships can (and usually do!) improve with effort and understanding, but just like your recovery journey, it's a process. If you haven't yet addressed your addiction or mental health issues, it's never too late. At Willow House at The Meadows, we offer inpatient treatment designed especially for women that focuses on healing from intimacy and relationship issues, emotional trauma, addiction, and mental health issues.