Take Yourself On a Date
December 21, 2022
Regular time for ourselves improves mental health, boosts self-esteem, sparks creativity, and helps foster empathy for others. 
We've all been there. Those days, weeks, and months when you're stretched way, way too thin. Your to-do list has seemingly multiplied overnight. You've got friends, family, coworkers, and pets who need you. Oh, and your place is a mess, and the fridge is bare because you've had no time to clean or shop.
Pretty much the last person you'd prioritize in these hectic moments is yourself. While some might argue that making time to, say, take yourself on a date seems selfish, it's actually the opposite. Research shows that regular time for ourselves improves mental health, boosts self-esteem, sparks creativity, and helps foster empathy for others, according to LiveHealth Online.
It Starts With Self-Care
While the self-care conversation has definitely progressed in recent years, there's still many who believe that self-care equals an occasional spa day. In contrast, regular self-care is about consistently taking care of yourself; it's the proverbial putting on of your oxygen mask before helping others with theirs. If your tank is full by being healthy and cared for, you'll be better equipped to meet others' needs without draining yourself in the process.
A few ways we can take better care of ourselves include:
Eating right and staying active will always top the wellness list. We don't have to have elaborate meals or workouts; small measures can add up to make a big difference.
Getting enough shut-eye is crucial for your health. If you're struggling to get enough zzzs, it may be time to rethink your routine, limit your tech usage, or find ways to cozy up your bedroom.
Nixing the comparison game
One of the downsides of social media is that it's tempting to compare your life to somebody else's. Part of self-care is learning to accept yourself as you are and where you're at in life, says Mental Health America (MHA).
Ever say yes to something you weren't excited about but felt obligated to attend? It's OK to say no. In fact, an essential component of self-care is being intentional about where you're giving your time and energy, so that your needs aren't left out.
How To Take Yourself on a Date
So as you work on your self-care and learn the necessity of carving out time for yourself, the next step is to consider using some of that time to take yourself on a date. How do you go about dating yourself? Like most new life changes, it's helpful to start small. 
You know how you diligently note an important meeting or doctor's appointment in your calendar? Scheduling time for yourself, just like you would for work or dinner with a friend, is a proactive way to ensure you get some solitary time.
On average, people are only spending 15 minutes a day on health-related self-care according to Mental Health America research. Rather than pushing yourself to radically revamp your routine all at once, you can enjoy the benefits of taking yourself on a date in manageable increments.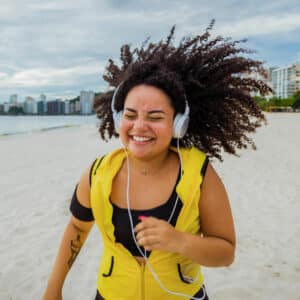 Some possibilities include:
Taking a 15-minute walk outside each day
Treating yourself to coffee or lunch and silencing your phone
Journaling for a few minutes every night
Getting lost in a page-turning novel
Listening to a favorite band, artist, or orchestra without multitasking
Driving through a nearby park or beautiful landmark
Doing some yoga stretches and focusing on your breathing
Once these mini-dates become a regular part of your self-care repertoire, you can take yourself on a date that sparks even more joy and encourages exploration.
It could be an artistic endeavor like a pottery-making class, a spa day, a movie for one, or a museum and food adventure like this USA TODAY reporter embarked on. Whatever you choose, it's a reminder that you're pretty incredible company. And worth investing extra time in.
Learning to take yourself on a date also helps in the pursuit of creating boundaries. Not always being available allows you to put a premium on your own health and well-being. Research shared by Microsoft 365 shows that people who are comfortable with spending time in their own company experience increased happiness and better stress management.
Dating Yourself Before Dating Others
Until you've learned to love yourself, it's not easy loving someone else in a healthy way.
There's a great lesson we can all learn from the 1999 movie Runaway Bride starring Julia Roberts and Richard Gere. Roberts' character, Maggie, adopted the vibe of everyone she got engaged to and ultimately, ran away from groom after groom before ever saying, "I do." When asked how she liked her eggs, her answer would always mirror her significant other's. When she finally does settle down, it's after she took some time to get to know herself. She discovered not only how she likes her eggs, but what she wants out of life. Her dreams. Goals. How to enjoy life — and her own pursuits— without a guy in the picture.
When you get to know yourself before dating, your confidence flourishes. You don't have to rely on your significant other for self-worth because you already value yourself. You learn what you like and don't like, and what's worth a compromise and what's a deal-breaker.
And because you've taken the time to cultivate your interests and explore the world around you by dating yourself, you will be an even more secure partner. Until you've learned to love yourself, it's not easy loving someone else in a healthy way.
Do you or someone you love struggle with mental health, addiction, or relationship issues? There are comprehensive, compassionate treatment options that can fit into your schedule at Willow House at The Meadows. With care tailored to your specific needs, it's worth making yourself a priority now. Reach out today to learn more.